Digital Marketing for Real Estate Developers can boost sales 10 times more. I have 4 marketing hacks that will make it happen for your real estate business.
Are you a real estate developer based in India?
Are you struggling to generate sales for your real estate projects? 
I have six proven marketing hacks that will keep your sales team busy throughout the day. 
With easy to understand language, let me explain how you can do that. 
#1. Turn your website into lead generation powerhouse
Almost always real estate developers in India don't invest time and money in their website. 
Either their websites have doormat content or they don't update their websites for years. 
Your website is the best tool to convert your followers and website traffic into paying customers.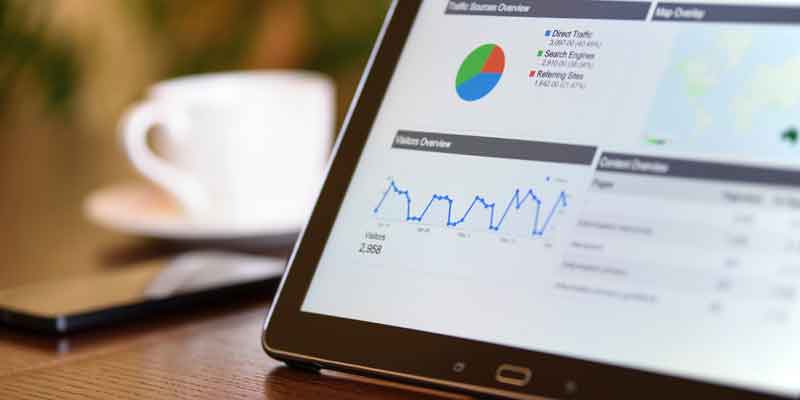 But that will happen, when you start investing in your website. 
You could working on following things on your website: 
Use original photos and videos of your project; it will increase the trust of your website visitors;
Add original customer testimonials, videos are ideal format; this will help you convince your customers; 
Target local keywords; suppose your project is based in Noida 62, then you could target keywords such as 'residential apartments in noida 62' or 'residential properties in noida 62';
Make sure there are multiple ways for your website traffic to connect with you; through phone call, email, contact form, WhatsApp, and Facebook Messenger; 
Provided detailed information in an easy to understand format, and interactive and engaging content;
Offer 'online booking for properties' to your audience; you could use payment gateways such as Payumoney for this; 
Showcase the best of your projects – design, certification, discounts, payment terms etc.; your value proposition should be loud and clear to your traffic, wherever they land on your website;
#2. Run affiliate programme to boost sales
This marketing hack is untested one yet, but I strongly believe in the power of affiliate marketing.
You could create an affiliate programme on any third party affiliate networks such as CJ or vCommission. Or you could start on your own website as well.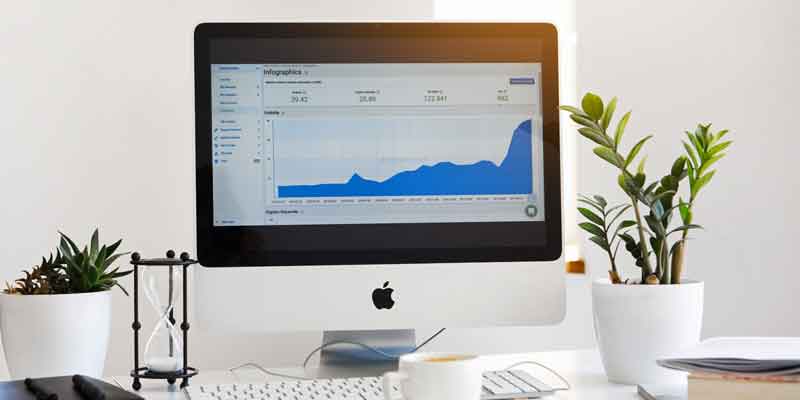 Real estate bloggers and influencers will jump on it to join and help you sell your properties online. 
This system will work very much like the brokerage system. Where brokers ask for commission from you for each sale through them. 
In India, there are many real estate bloggers, who have far reaching impact on customers' purchasing decisions in real estate.
Moreover, running an affiliate programme is extremely cheaper and offers high ROI. 
Just keep in mind following pointers for your real estate affiliate programme: 
Search and make a list of real estate blogger in your city; offer them incentive for making a video for your project; 
Use an affiliate network to run your affiliate programme; or you could run on your own but you will need to use Google Analytics and URL shortener tool to track links and sales online;
Choose the appropriate payment terms; you could choose Pay-Per-Click, if you are looking for traffic only, or else you could choose Pay-Per-Sale that will get you online bookings; Pay-Per-Sale (PPS) is usually the most effective one;
Come up with detailed guidelines about what to and what not to do for affiliates, who join your programme; make sure the you've covered every aspects such as marketing guidelines, content, brand name use, SEO, social media, payment terms etc; you could follow other real estate affiliate programmes for guidance;
Lastly, offer industry's best commissions to attract top bloggers in your industry and state; 
#3. Stay top of the mind with remarketing
Social Media and Search Engine are the most important source of your targeted web traffic. 
Almost 90 percent of your sales will come through these both sources. 
Therefore, apart from running simple ads on Facebook and Google. It is important you micro-target your audience.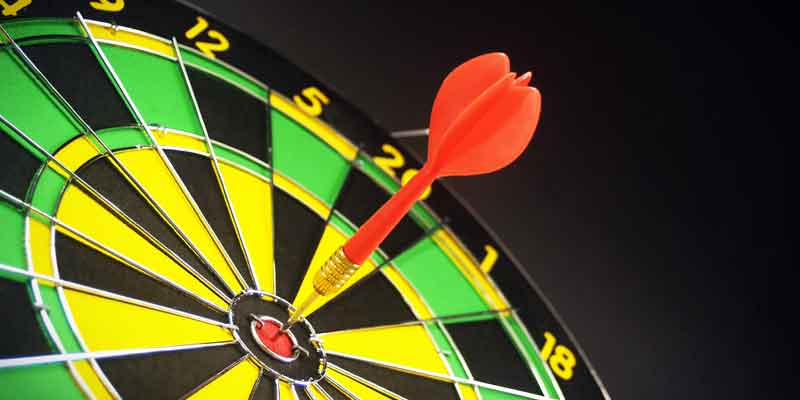 You could target your audience on the basis – city area, pin code, income range, behavior etc. 
The more you work on your targeting strategy, the better your ads will perform. 
Another more important aspect of your targeting is remarketing (or retargeting).
Remarketing allows you to engage people, who previously showed interest in your ad. 
On both Google and Facebook you can use it. Research says that more than 90 percent of first time website visitors do not buy. 
Moreover, the purchase decision making period is longer for real estate products. 
Your audience can take up to 6 months time to decide whether to buy property in your real estate project. 
Therefore, nurturing a lead is very important, and retargeting is very effective in doing that. 
Following ways you could run remarketing for your ad campaigns: 
Google retargeting search and display ads: you can use this feature in Google Ads campaigns to retarget your audience, on other websites (running ads from Google adsense). Moreover, target those who are searching for related queries on Google. 
Google YouTube video retargeting: this allows you to target audience on YouTube through videos. The engagement and click rate is usually high for YouTube retargeted ads. 
Facebook remarketing: Facebook is another major medium, where you should consider remarketing. In addition, the engagement rate is normally high on Facebook.
#4. Engage your leads on WhatsApp Business
WhatsApp is the most effective and proven tool for lead engagement and nurturing. 
In India, WhatsApp has its largest base consisting of 400 million users. WhatsApp is more common and easy to use communication mode of upper class to middle class people in India.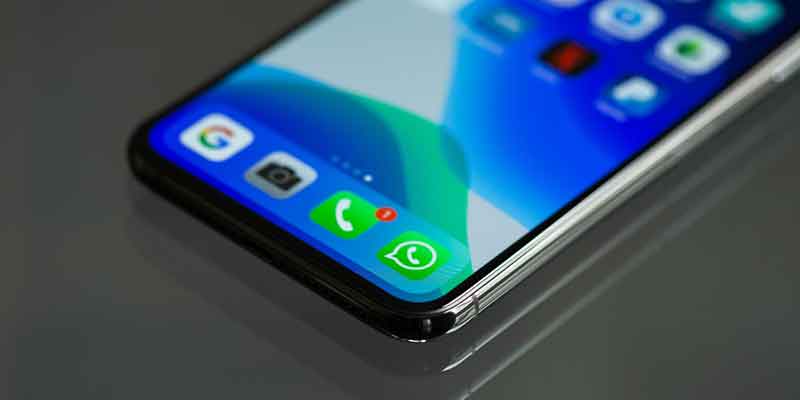 Therefore, leveraging WhatsApp will be crucial and capable to boost your sales. Provided you do that right way!
What's the right way? 
It has to start with the WhatsApp Business app, you could download it from Google Play store. 
WhatsApp Business comes with features such as 'Quick Replies', 'Chat Labels', 'Broadcast', and 'Group' options. 
These features help you a lot to maximize engagement, and manage communication easily. 
Apart from that, you could integrate your WhatsApp Business App with your website. 
As I mentioned earlier, in the first hack use WhatsApp to engage with visitors on your website. You will notice that your click-through-rate is high for WhatsApp. 
Moreover, it is easy to convince visitors to convert into customers on WhatsApp. Apart from that, you can retain and again re-engage with them in future. 
I have following tips for you for WhatsApp Business marketing: 
Encourage your customers to talk to you on WhatsApp this way they will share their number, and you can easily reach them in future. 
Make sure you save their number in your device, and also ask them to save yours. So, that you can 'Broadcast' messages to them. Moreover, they will be able to follow your status updates. 
Keep your communication personalized and try to answer their queries in detail. Encourage them on WhatsApp to take actions such as site-visit, meeting, or online booking. 
Create a variety of content such as Photos, Videos, Gifs etc. to engage your audience on WhatsApp. 
Season's greetings, project updates, special discounts, freebies, etc. you can use as a reason to communicate with your audience on WhatsApp.
I hope these tips of digital marketing for real estate developers in India will do wonders to their sales. 
If you have suggestions, feedback or questions use the comment section below.
I have compiled a list of low cost real estate digital marketing ideas, which is a must read for brokers.